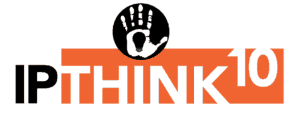 Now in it's second year, IPThink10 is a fast pace learning and awareness program for the companies that distribute INFOPIPE represented products and solutions.
Powered by ON24, and in partnership with the companies we represent, IPThink10 sessions are 10 minutes in duration and offers $10 in exchange for your complete attention.
> 5 minutes of content
> 5 minute retention quiz
> $10 e-gift card
This makes staying current convenient and fast.
IPThink10 sessions are offered monthly to inside sales and support teams at each of our distribution partners.
Education Topics
-In-building cellular | DAS marketplace
-IP security solution(s)
-NFPA72 building life safety compliance
-Test reporting & cloud-based data management
-Pathways construction and product selection
-Sound masking & employee productivity
-On to terabit – High-Speed Fiber Migration (HSM) in the data center
-Powered fiber optic system (PoE)
-Three phase power solutions
and more …
You can learn more by reaching out to Joyce Mason | [email protected]